The 360 Booth Rentals Goa – The Latest Trendy Photo Booth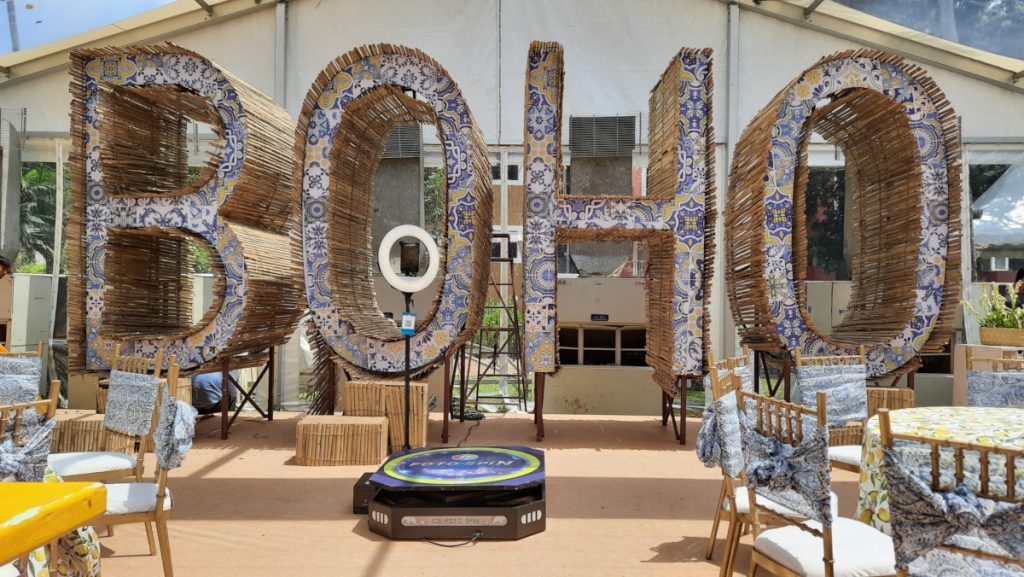 Have you seen the latest craze for weddings and corporate events in Goa? The 360Booth Rentals in Goa, more commonly known as the 360 Video Booth. Recently has become an instant hit and an instagrammable trend.
The latest trendy and innovative concept of recording a short video that is best for Instagram sharing on stories and Snapchat with the trendy music.
Furthermore, has now been elevated to weddings and social gatherings for destination weddings in Goa. Thus making it a hot trendy concept for your next event in Goa.
How does the 360 Booth work?
The 360 Booth comes with a circular platform that can accommodate 4 guests. With an am attached to the platform. The ring light with an iPad takes a 360 revolution when started via remote control. Capturing your groovy dance moves at the moment. All you have to do is a groove to the music until it stops. Therefore giving you a trendy video for you to share with family and friends. Moreover, the software does all the necessary changes, with edits and music to be shared via airdrop, Whats App, or even a Google Drive link.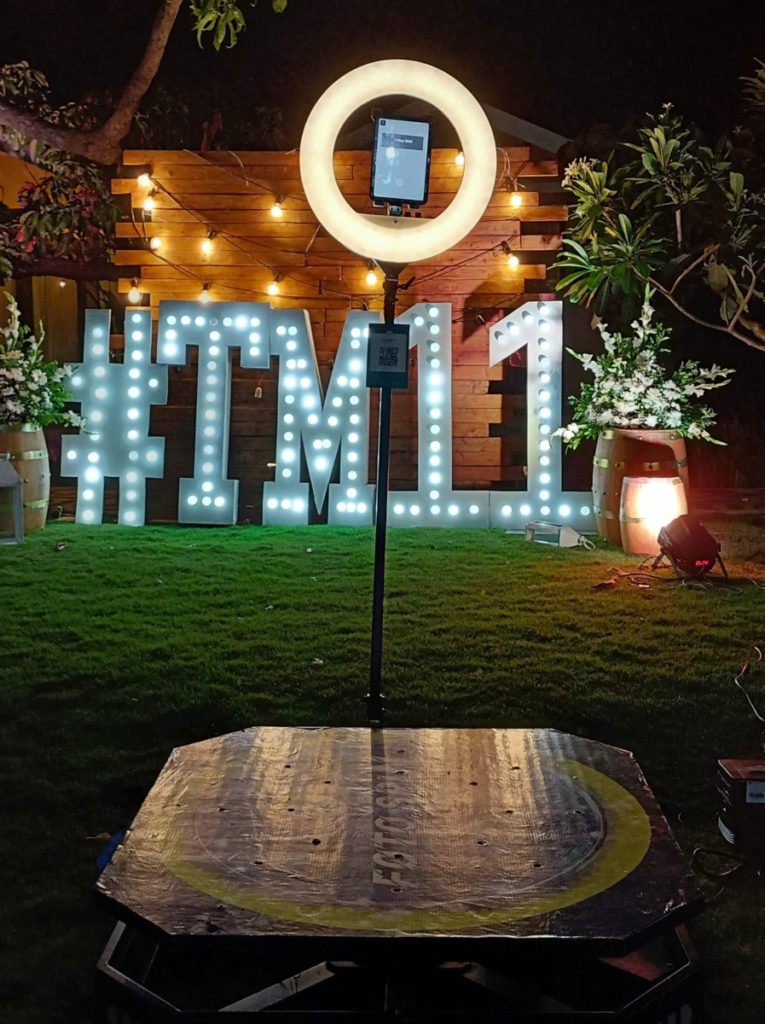 What's Special about the 360Video booth in Goa ?
The Scenic backdrop of the venue if outdoor plus the vibe makes you groove to the music. Thereafter automatically giving the best pixel play 360 moves for your video. The Booth has a special LED ring light. Make your videos get captured perfectly with the added light impact on the videos.
How can I rent or book a 360booth for my event in Goa ?
You can WhatsApp or call us at +91 9146970951 and the team at Photo Booth Goa will assist you to book the event. The 360Booth is a part of one of our 7 Photo Booths. Moreover, We are into the Photo Booth business in Goa since 2016. Therefore being an integral part of five-star resorts in Goa. Also, you can view our work on www.photoboothgoa.com.
So, If you are looking for giving your guests an experience as elite and trendy as the latest tic-tock, and Instagram stories then having the 360Booth Rentals in Goa will surely impress them.
Groove to the latest music and share your dance moves with the impressive world. Let's Groove and say you rock !!! Mahi way!
The 360booth by Photobooth Goa ! Lets Groove and say you rock !!! Mahi way !