Unlock the enchantment of memories with our Wedding Audio Guestbook Goa! This unique concept seamlessly melds vintage audio nostalgia with modern guest book elegance, creating a truly memorable wedding experience.
Diverging from traditional guest books, our Vintage Audio Guest Book is designed exclusively for vintage audio enthusiasts. As an added treat, we provide a distinctive retro telephone for recording heartfelt messages, all within the stunning backdrop of Goa.
Whether you're an audiophile, a dedicated collector, or simply have an appreciation for vintage sound, our Vintage Audio Guest Book Goa provides an exceptional platform to express your love for classic audio gear and reminisce about precious moments spent with vintage equipment.
For a magical wedding celebration, embrace the allure of our Wedding Audio Guestbook Goa today!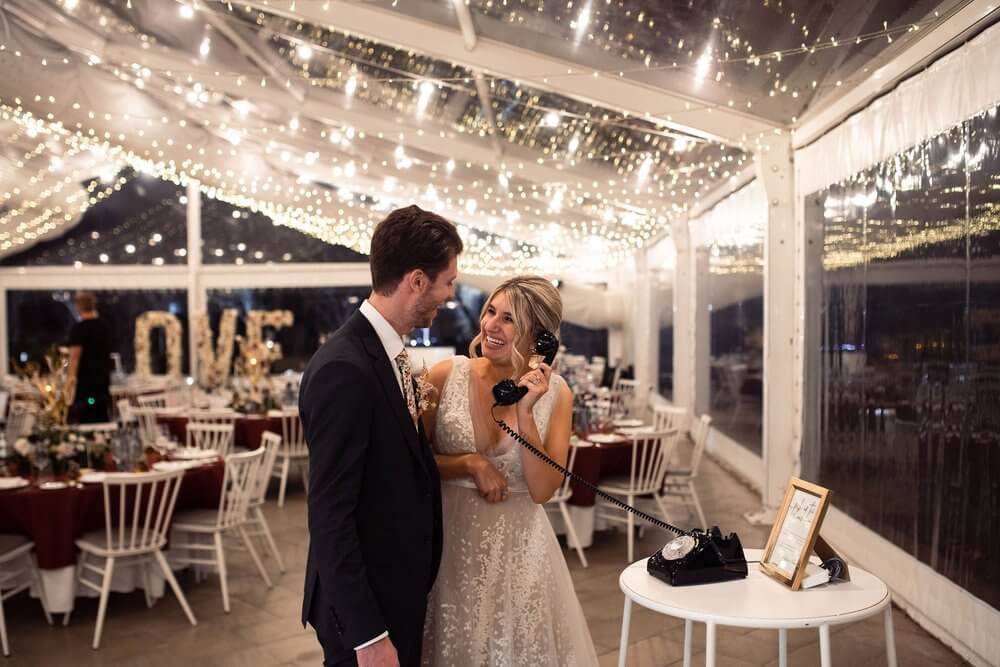 Frequently Asked Questions
What is the Vintage Audio Guest Book Goa?
The Vintage Audio Guest Book Goa is a unique service designed to replace traditional guest books at events like weddings. It features a special Telephone Booth where guests can record their heartfelt audio messages, wishes, and stories for the bridal couple.
How does it work?
Guests simply use the Telephone Booth at the wedding to record their voice messages. These messages are then compiled into a digital or physical recording on a pendrive, creating a cherished keepsake for the couple.
How can I book the Telephone Booth Goa for my event?
To reserve your Telephone Booth, reach out to Nikita at 9529602830. It's recommended to book in advance to ensure availability for your special day.
Do you cater to other events rather than weddings?
Yes we do cater to all events and occasions in Goa. Namely, Birthdays, Weddings, Engagement Parties and also Corporate Events.
When will I receive the compiled audio recordings?
All the heartfelt audio messages from the Telephone Booth will be shared with you at the end of the wedding, providing a beautiful collection of memories.
How is the audio quality ensured?
We set up the Telephone Goa to capture the best audio quality. It's placed away from noise but still visible to guests, ensuring clear and meaningful messages.