Now Trending: The 360° Video Booth for Weddings in Goa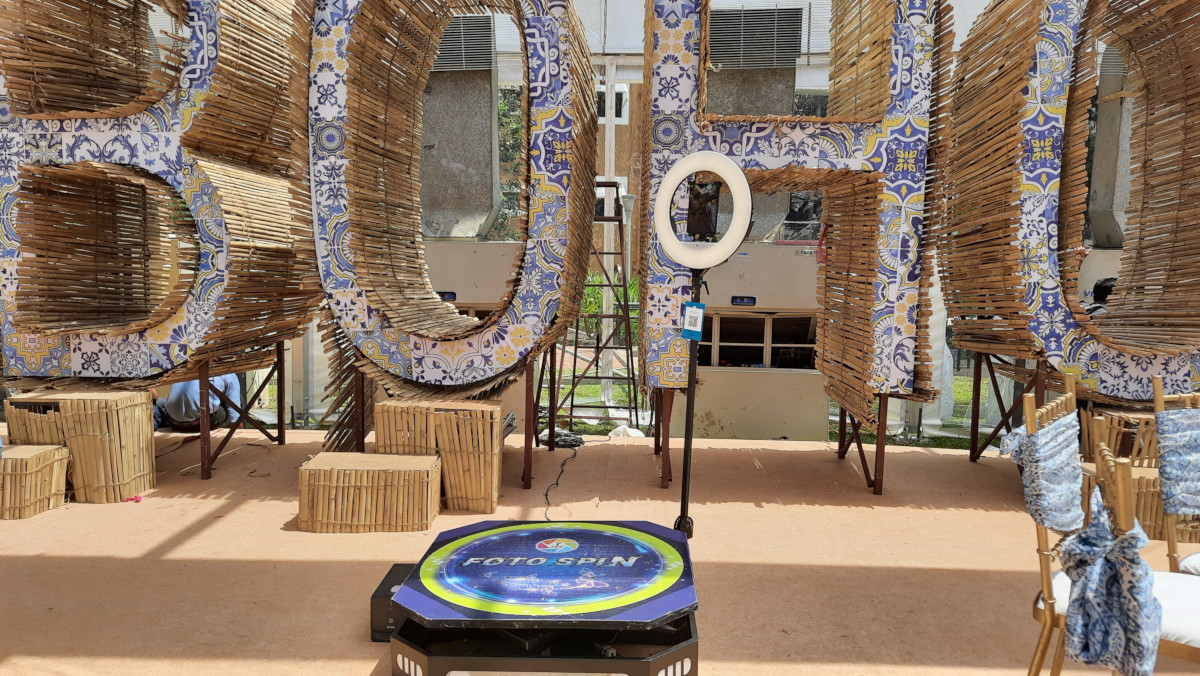 Have you come across the kind 360 degrees video booth yet? Well, if you still need an integral piece of entertainment for you and your guest for your big day.
The 360 degrees video booth is an innovative technology brought to you by weddings de goa, available for rental for weddings, parties, and other events.
The 360° spin booth captures videos of you and your guest, thus giving them a unique, fun, and creative never-seen-before experience. Therefore, creating special memories of your big day.
The hardware includes a stage platform and a rotating arm that holds the camera device and frame. The component is rotated by specific software controls and records the High definition video by doing a 360° spin around you. Moreover, the transformed video can be shared with you instantly. How amazing is that!
In addition, the 360 video booth is user-friendly, having a touchscreen interface that allows you to see yourself recorded as you pose for your shorts.
At Weddings De Goa, we send two representatives to set up the device and assist your guest throughout the process. So, all the technicalities and functions are well handled.
The 360° video booth is one of the best and most trending entertainment mediums on your big day. Experience the magic of our 360° video booth in Goa! Captivating, stylish videos that become cherished memories of your special day.
Well, I'm sure you are in awe! And want this fantastic, innovative, interactive video booth for your upcoming event. We at Weddingsdegoa offer a wide range of photo booth services to entertain your guests. Check out www.photoboothgoa.com
To book our 360 degrees video booth in Goa, get In touch with us today! Our team will guide you through the entire booking process and are happy to assist you till the end of your event. So, book the 360° video booth by weddingsdegoa now!